Product Overview
This interface adapter allows you to communicate with your mini-split system from virtually anywhere there is an internet connection, once this adapter is installed.
It is not much to look at but with this adapter, comfort control is at your fingertips. Not only can you adjust your heating and cooling from away from home but you can also see any fault conditions that may have occurred. Each indoor unit needs its own adapter but all can be viewed and controlled at one time or adjusted individually. Below are a few screen shots: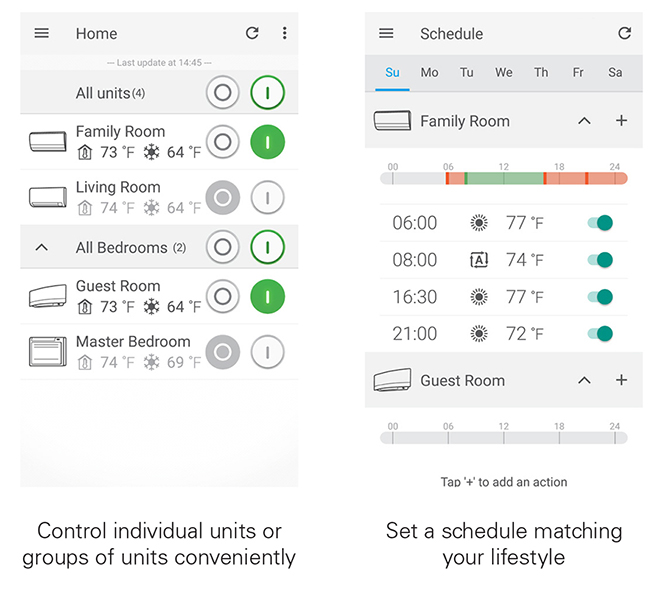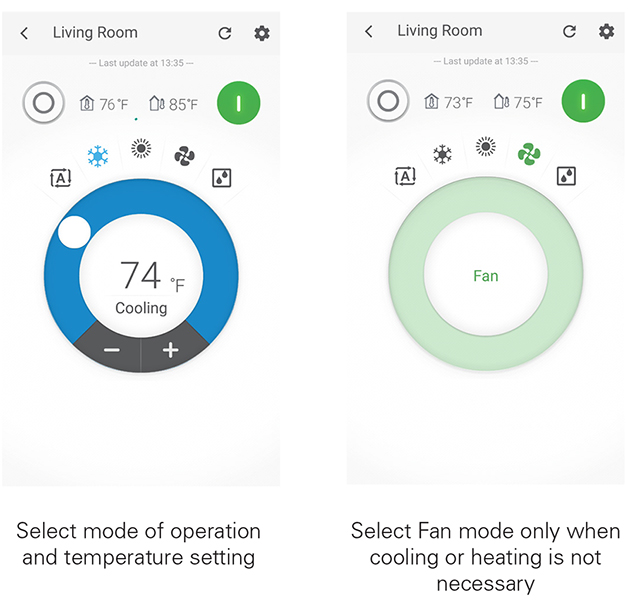 There are several functions available to you via the Daikin Comfort Control App.
Auto Mode - your system will change automatically between heating and cooling
Fan Mode - fan will run without heating or cooling
Heating Mode
Cooling Mode
Dry Mode
Schedule - allows adjustment or setting schedules remotely
The Wireless Interface Adapter installs easily on the indoor unit and set up is quick once the app is downloaded. Registration and login are required but once complete, all connected units within your home network will be visible and controllable!
Compatible indoor units include:
Daikin 19 Series - FTXN-NMVJU and FTKN-NMVJU units
Daikin 20 Series - FTX-NMVJU and FVXS-NMVJU units
Daikin LV Series - FTXS-LVJU and FDX-LVJU units
Daikin NV Series - FTX-NVJU units
Daikin Quaternity Series - FTXG-HVJU units. It will not control Humidity Functions on the Quaternity Series.
Daikin Multi-Zone MXS and MXL Systems - CTXG-QVJUW/S,

FTXR-TVJUW/S,

CTXS-LVJU, FTXS-LVJU, FVXS-NMVJU,

FDXS-LVJU and CDXS-LVJU

units
Daikin Emura - FTXR-TVJUW/S units
SkyAir Systems - FTXS-LVJU units